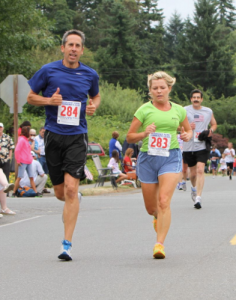 People often exercise to strengthen muscles or lose weight, but exercise is really most important for your BRAIN!
Regular exercise can help improve brain function, build new connections, improve memory, and prevent degeneration.
While some may debate what type of exercise is best, the most important thing is to find something YOU like and get out there and start moving!
Find a time either every day or every other day that works for you and stick with it. Get a workout buddy to help keep you accountable. Mornings are a dreaded time for many, but people often have increased success when they get their exercise in early. This avoids something "coming up" and interrupting their routine later in the day.